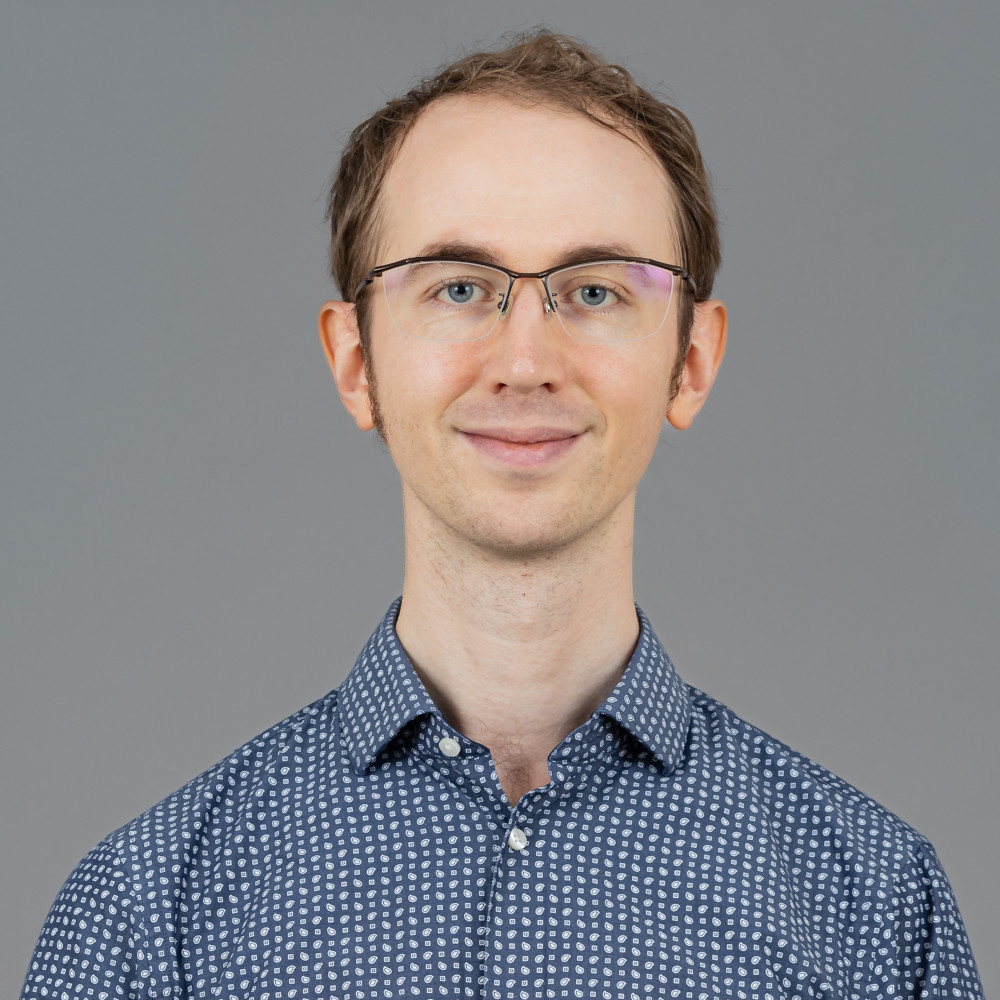 ETH Zurich, CNB H 101
Universitätstrasse 6
Switzerland, 8006 Zurich

Manuel Rigger is a postdoctoral researcher in the Advanced Software Technologies (AST) Lab at ETH Zurich, mentored by Zhendong Su. He is working on programming language implementation, software reliability, and systems. In his recent work, he has been focusing on automatically testing Database Management Systems, part of which he found over 450 bugs in widely-used systems such as SQLite, MySQL, PostgreSQL, MariaDB, and CockroachDB. He completed his PhD at Johannes Kepler University Linz, mentored by Hanspeter Mössenböck, where he worked on the safe and efficient execution of unsafe languages (project Sulong). Part of his work was integrated into Oracle's GraalVM to support the execution of LLVM IR on this platform.
Contact: manuel.rigger@inf.ethz.ch or rigger@comp.nus.edu.sg
Project Links: [SQLancer] [Sulong] [Interview Questions for CS Faculty Jobs] [Getting Academic Positions (GAP) Interviewing Series]
🆕 I will join the School of Computing at the National University of Singapore as an Assistant Professor in July 2022, where I will lead the TEST Lab.
| | |
| --- | --- |
| May 16, 2022 | I was invited to co-chair the Artifact Evaluation process for PLDI '23 with Xinyu Wang. |
| May 11, 2022 | I was recognized with an ICSE '22 Distinguished Reviewer Award. |
| Mar 23, 2022 | I was invited by Greg Wilson and Michael Hoye to give a 10-minute lightning talk as part of It Will Never Work in Theory's first online event on April 27. |
| Mar 15, 2022 | I was invited to share my insights and experience with the artifact evaluation process in the Lunch Seminar at the ETH Systems Group, hosted by Foteini Strati & Maurice Weber. |
| Mar 8, 2022 | I was invited to present our DBMS-testing work to Huawei Research in Edinburgh on March 22, hosted by Antonis Katsarakis. |
Main Projects
Selected Publications (all)
ASPLOS
2022

Finding Missed Optimizations through the Lens of Dead Code Elimination


Theodoros Theodoridis, Manuel Rigger, Zhendong Su
Proceedings of the 27th ACM International Conference on Architectural Support for Programming Languages and Operating Systems, Lausanne, Switzerland (AR: 20%)

OSDI
2020

Testing Database Engines via Pivoted Query Synthesis


Manuel Rigger, Zhendong Su
14th USENIX Symposium on Operating Systems Design and Implementation (OSDI 20), Banff, Alberta, Canada (AR: 17%)
[PDF] [Artifact] [Page] [Slides (long)] [Slides (short)]
OOPSLA
2020

Finding Bugs in Database Systems via Query Partitioning


Manuel Rigger, Zhendong Su
Proc. ACM Program. Lang.
[PDF] [DOI] [Slides] [YouTube] [Artifact]
ESEC/FSE
2020

Detecting Optimization Bugs in Database Engines via Non-Optimizing Reference Engine Construction


Manuel Rigger, Zhendong Su
Proceedings of the 2020 28th ACM Joint Meeting on European Software Engineering Conference and Symposium on the Foundations of Software Engineering, Sacramento, California, United States (AR: 28%)
[PDF] [DOI] [YouTube (Full)] [Slides (Teaser)] [Slides (Full)] [Reddit] [Artifact]
ESEC/FSE
2019

Understanding GCC Builtins to Develop Better Tools


Manuel Rigger, Stefan Marr, Bram Adams, Hanspeter Mössenböck
Proceedings of the 2019 27th ACM Joint Meeting on European Software Engineering Conference and Symposium on the Foundations of Software Engineering, Tallinn, Estonia (AR: 24%)
[PDF] [DOI] [Slides] [ACM authorizer link] [Artifact]
ASPLOS
2018

Sulong, and Thanks for All the Bugs: Finding Errors in C Programs by Abstracting from the Native Execution Model


Manuel Rigger, Roland Schatz, Rene Mayrhofer, Matthias Grimmer, Hanspeter Mössenböck
Proceedings of the Twenty-Third International Conference on Architectural Support for Programming Languages and Operating Systems, Williamsburg, VA, USA (AR: 18%)
[PDF] [Bibtex] [DOI] [Slides] [ACM authorizer link]
Activities
Organization PC Member Journal Reviewing External Reviewer/Subreviewer Awards and Honours Recent Talks (all)

Systems Group Lunch Seminar @ ETH 2022: Navigating the Artifact Evaluation Process (hosted by Foteini Strati & Maurice Weber)

Huawei Research 2022: Finding Logic Bugs in Database Management Systems (hosted by Antonis Katsarakis)

Gray Systems Lab (Microsoft) 2022: Finding Logic Bugs in Database Management Systems (hosted by Jesús Camacho Rodríguez & Konstantinos Karanasos)


Teaching Fall 2021 Spring 2021

Research Topics in Software Engineering (TA)
Data Modelling and Databases (TA)

Fall 2020

Compiler Design (TA)
Software Engineering Seminar (TA)

Spring 2020

Research Topics in Software Engineering (Co-Lecturer)
Data Modelling and Databases (TA)

Fall 2019 (Co-)supervised Theses ETH Zurich Bachelor Students

Tim Matter: Utilizing SMT Solvers for Database System Testing
Bachmann Jules: Detecting Correctness Regression Bugs in DBMS
Jonas Müntener: A Reduction Tool for SQL
[GitHub]
Attila Hirschi: Using Solvers to Provide Actionable Feedback to Developers for SQL Queries
[GitHub]
Antonio Russo: Incorporating Machine-level Coverage Information in Coverage-guided Fuzzing

Master Students

Mike Marti: A Graph Database Query Language Transpiler (in progress)
Matteo Kamm: Metamorphic Testing of Graph Databases (in progress)
Philippe Voinov: A Practical Structural Code Editor
Bernhard Kellermann: Finding Missed Optimizations in Query Optimizers of Relational Databases
Juan Díaz Sada: Using Real-world Projects to Extract and Utilize SQL Test Cases
Jack Clark: Verifying Serializability Protocols With Version Order Recovery
Patrick Stäuble: Automatically Finding Logic Bugs in Document-Oriented Database Systems
Dylan Wolff: Value Mutation Testing for SMT Solvers
[Twitter] [LinkedIn]
Hannes Pfammatter: Investigating the Effects of Unsafe Compiler Optimizations for Numerical Code
Lilian Boesch: Automatically Testing GraalVM

Johannes Kepler University Linz Bachelor Students

Florian Aufreiter: A Random Test Case Generator for Java Bytecode
[GitHub]
Sebastian Kloibhofer: A Class File Reducer for Debugging Java-Bytecode-Based Tools
[GitHub]
Daniel Pekarek: Implementing Inline Assembly Support for Sulong
Mario Kahlhofer: A Bytecode Interpreter for Lambdas and Streams in Java
[Twitter]

Master Students

Daniel Pekarek: A Truffle-based Interpreter for x86 Binary Code
Raphael Mosaner: On-stack Replacement in Truffle Interpreters for Non-structured Languages
[GitHub] [paper] [Twitter]
Josef Haider: An ECMAScript 2015-Compliant Automata-based Regular Expression Engine for Graal.js