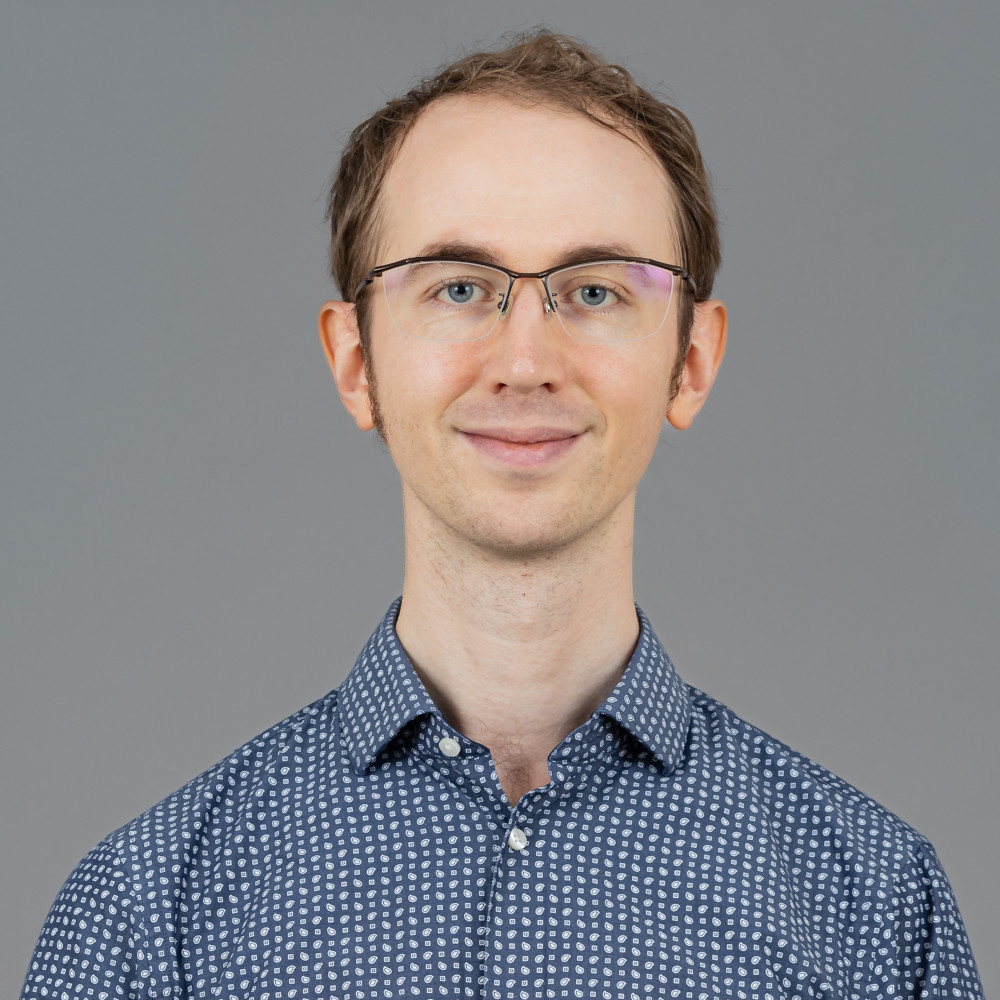 CNB H 101
Department of Computer Science
ETH Zurich
Universitätstrasse 6
8006 Zürich

Contact: manuel.rigger@inf.ethz.ch
Manuel Rigger is a postdoctoral researcher in the Advanced Software Technologies (AST) Lab at ETH Zurich, mentored by Zhendong Su. He is working on programming language implementation, software reliability, and systems. He completed his PhD at Johannes Kepler University Linz, mentored by Hanspeter Mössenböck, and is known for his work on Sulong to support the safe execution of LLVM-based languages.
Selected Publications (all)
ASPLOS
2018

Sulong, and Thanks for All the Bugs: Finding Errors in C Programs by Abstracting from the Native Execution Model

Manuel Rigger

, Roland Schatz, Rene Mayrhofer, Matthias Grimmer, Hanspeter Mössenböck

Proceedings of the Twenty-Third International Conference on Architectural Support for Programming Languages and Operating Systems, Williamsburg, VA, USA (AR: 18%)

[pdf] [bibtex] [doi] [slides]



ESEC/FSE
2019
VEE
2018

An Analysis of x86-64 Inline Assembly in C Programs

Manuel Rigger

, Stefan Marr, Stephen Kell, David Leopoldseder, Hanspeter Mössenböck

Proceedings of the 14th ACM SIGPLAN/SIGOPS International Conference on Virtual Execution Environments, Williamsburg, VA, USA (AR: 32%)

[pdf] [bibtex] [doi] [slides]



VMIL
2016

Bringing Low-level Languages to the JVM: Efficient Execution of LLVM IR on Truffle

Manuel Rigger

, Matthias Grimmer, Christian Wimmer, Thomas Würthinger, Hanspeter Mössenböck

Proceedings of the 8th International Workshop on Virtual Machines and Intermediate Languages, Amsterdam, Netherlands

[pdf] [bibtex] [doi] [slides]



Activities
Organization PC Member Journal Reviewing External Reviewer/Subreviewer Awards and Honours

Awarded a JKU Early Research Achievement Award 2019 by Johannes Kepler University Linz, Austria
Nominee for the GI doctoral thesis award by the Department of Computer Science at JKU Linz, Austria
ACM Student Research Competition Winner at Programming'18 in the graduate category

Recent Talks (all)

GI Dissertation Award Colloquium 2019: Memory-safe Execution of Low-level Languages on a Java Virtual Machine (hosted by Gesellschaft für Informatik (GI))

Interconnecting Code Workshop 2019: Sulong: Executing Low-level Languages on Truffle (Keynote) (hosted by Eric Jul)

Swiss LLVM Compiler and Code Generation (Compiler Social Zürich) 2019: Safe and Efficient Execution of LLVM-based Languages on the Java Virtual Machine


Teaching 2020

Research Topics in Software Engineering (Co-Lecturer)
Data Modelling and Databases (TA)

2019 (Co-)supervised Theses Johannes Kepler University Linz Master Students

Daniel Pekarek: A Truffle-based Interpreter for x86 Binary Code

Raphael Mosaner: On-stack Replacement in Truffle Interpreters for Non-structured Languages

Josef Haider: An ECMAScript 2015-Compliant Automata-based Regular Expression Engine for Graal.js

Jacob Kreindl: Source-Level Debugging Support for an LLVM-IR Interpreter


Bachelor Students

Thomas Pointhuber: Implementation of a Java Framework for Generating LLVM IR Test Cases

Arif Celik: Execution of Rust Programs on Sulong (in progress)

Florian Aufreiter: A Random Test Case Generator for Java Bytecode

Sebastian Kloibhofer: A Class File Reducer for Debugging Java-Bytecode-Based Tools

Daniel Pekarek: Implementing Inline Assembly Support for Sulong

Mario Kahlhofer: A Bytecode Interpreter for Lambdas and Streams in Java


ETH Zurich Bachelor Students

Antonio Russo: Incorporating machine-level coverage information in Coverage-guided Fuzzing (in progress)